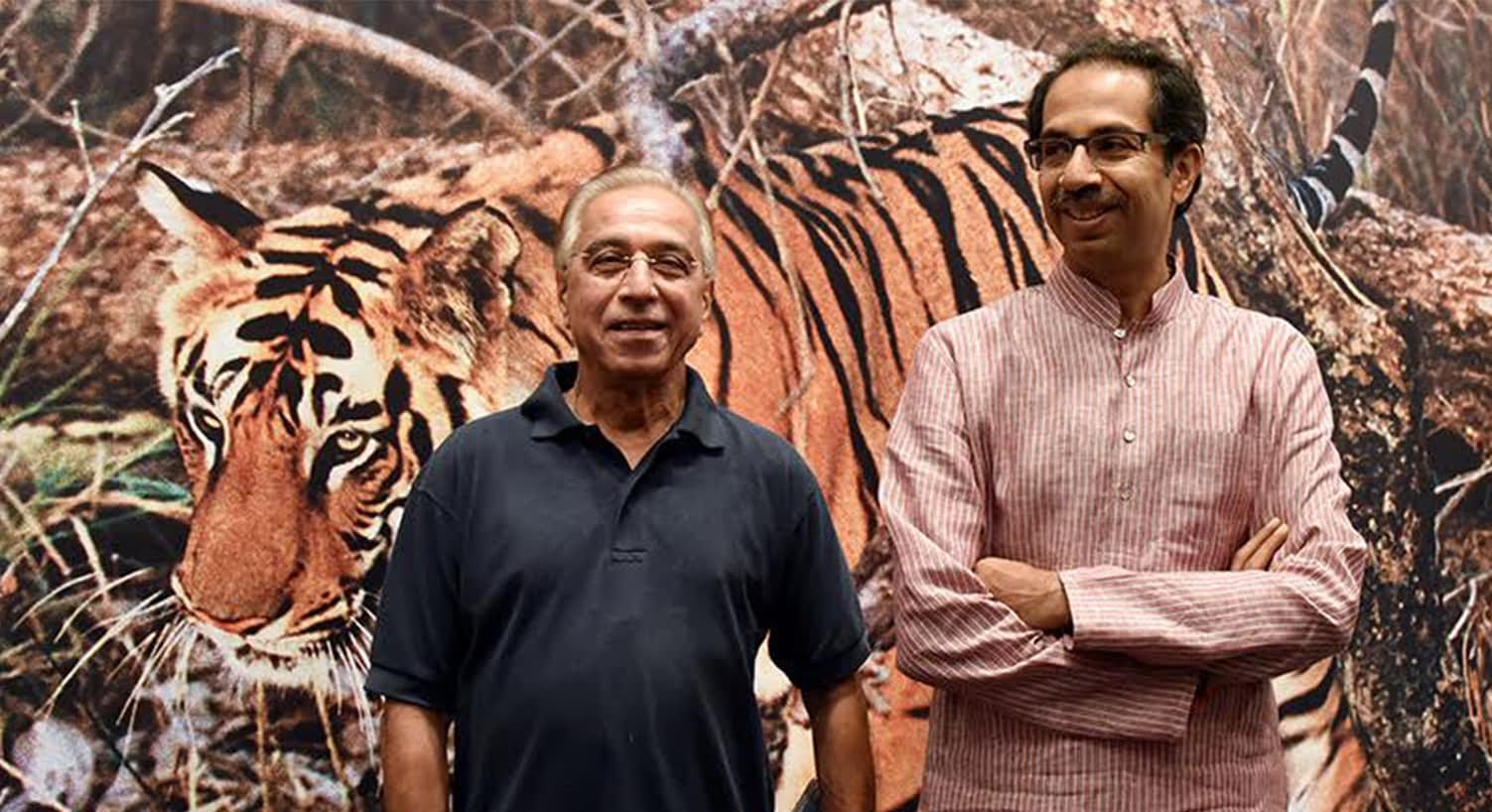 09 May

An evening with Uddhav Thackray

Display House fabricated Kamal Morarka's exhibition of wildlife photographs – Nature's Trail – at the Jehangir Art Gallery in Kala Ghoda.  The exhibition attracted a galaxy of celebrities from all walks of life inattendance.

The attendees, bird & animal lovers were delighted to see the last pair of Siberian cranes to have come to India was there, in a rare picture that birdwatchers would love. From the African elephant to the common Indian parrot, the images were striking and beautiful. Admiring them were  some of the celebrities include Ramesh Chauhan, Bharat Kumar Taparia, Vijay Kalantri, Sangita Sinh Kathiwada, Bakul Patel, Keki Turel, Suruchi Chand and Santosh Bhartiya, among others.

Kiran Talcherkar had an opportunity to have close interaction with nature & wildlife lover and  Shiv Sena Supremo Uddhav Thackray sharing ideas and expressing view points.